Alterations & Re-makes
I'm also very pleased to offer an extremely useful 'Curtain alterations and remake service'
...and as with all things curtain/blind related, I'm always happy to provide FREE estimates via email first...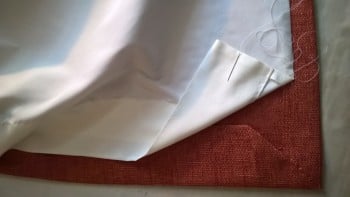 Maybe you have a favorite pair of curtains that no longer fit, perhaps you've moved house and you'd like them made into smaller curtains or into roman blinds say....Or perhaps made into cushion covers or tiebacks......
Perhaps you've considered buying a pair of ready-made curtains but find that they will likely be too long/too short for your windows, and will need either shortening...or perhaps lengthening...
Maybe you have a pair of curtains that need splitting in two as they are too wide for the window ... or perhaps you require several pairs joining together to make them wider...
Or if your sunny window curtains need a full re-line due to sun damage, or perhaps just need their sun-faded edges removed.
Well,..these are the type of instances where I can often help. Please just send me a little info via email and/or simply ask for details.
I can supply you with a copy of my 'Handy Measuring Guide' to enable you to take your own measurements accurately if you wish. Just let me know if you'd like me to email you a copy or your postal details if you'd like me to send you one through the post.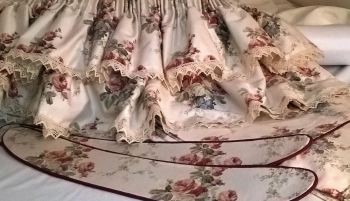 Curtain Alterations and Re-makes.
For shortenings/lengthenings,
Whilst I have a full range of set prices for all of my alterations, I feel it's always wise to at least get an estimated price, based on your own info measurements etc, prior to bringing items here, wherever we can.
So, if possible, it would be useful to know the following:
What heading style tdo the curtains have?.. e.g. Pencil pleats, pinch pleats or eyelets etc, as some types of headings dictate that the curtains can then only be shortened from the hems whilst other's can be altered quite easily from the tops.
I would need to know the required finished length/drop you'd like your curtains to become? Top of curtain to bottom of hem. Or just a pin or two stuck in at the required new length would do.
I would also need to know the curtain's width measurement?… this needs to be taken from one side of a curtain to the other, preferably at the hem so it's flat and ungathered. I charge by the width for all of my curtain alterations.
If your curtains are ready-mades then the above width and length measurement info will likely be on the packet or sometimes even on the curtains themselves somewhere.
Finally, I would also just need to know whether the curtains are lined or unlined, or perhaps also interlined? This is simply because the more layers involved the more time they may take to do.
If you would like your curtains split in two, or several pairs joined together to make them wider or slimmer, the above information would also be very useful for estimating prices for these types of alterations to.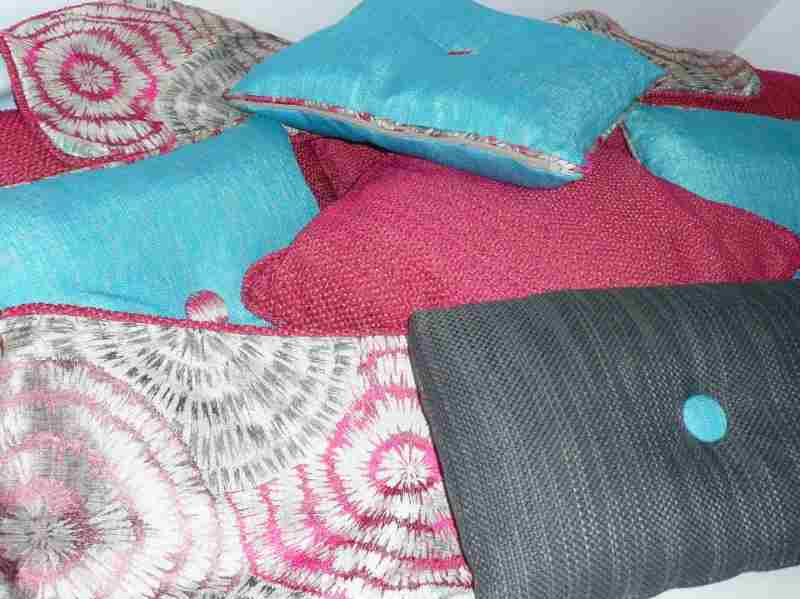 Like wise, if you would like cushion covers, tiebacks or blinds made from your much loved old curtains, or from off cuts from new ones, please supply as much information/measurements and details as you can please.. including photos if you wish.


If any or all of the above appears a little daunting at first, don't worry, any info you can supply will be useful and and I can always talk you through what's actually needed and maybe just give you a rough estimate in the mean time.